IMPROVING OUR NATION'S HEALTH AND WELL-BEING
At the Y, we believe that positive change comes about when we invest in our kids, our health and our neighbors. The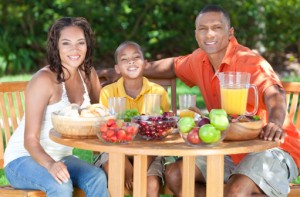 Tri-Town YMCA looks forward to joining with community leaders to further strengthen the community for decades to come. In pioneering healthier communities, our goal is to:
Develop community environments rich in healthy choices and supportive of the pursuit of health and well-being.
Community Healthy Living Index (CHLI)
CHLI enables community leaders to assess environments at the neighborhood and community levels, including schools, afterschool child care programs, and work sites.
Community Leadership Teams
Going beyond events and programs to create change at the policy and environment level is what makes the goal of CHLI unique. Policy level change requires the hard work and dedication of key decision makers across all sectors of our community.
Read more about leadership teams and initiatives in:
Making the Healthy Choice the Easy Choice
To support these plans Tri-Town Y has
Encouraged walking groups through its web links to local walking groups,  indoor walking venues & more
Introduced geocaching, an outdoor treasure hunt encouraging hiking outdoors, & made equipment/training available at no cost to the community
Collaborated with Hope House in reducing stress for homeless families through a donation of portable fitness equipment, Yoga DVDs, and after school care
Gave portable fitness equipment to local employers to incentivize workplace wellness
Led community forums with local and national experts to discuss "Weight of the Nation"
 Preventing Early Onset Diabetes in Our Youth
Originated a model policy for youth programs establishing healthy eating & physical activity standards and a strong staff role modeling component
Collaborated with the local school district to translate the Y's "Creating Healthy Habits at Home"  materials into Spanish, making it more accessible to all families; and ensured its broad dissemination through schools, libraries, community organizations
Established the practice of  energizing breaks  for youth at local schools
Strengthened Y before & afterschool program by contracting with the school food service provider for dietician approved healthy snacks;  Increased physical activity and  reduced screen time to educational and physically  interactive programs