ENJOY NATURE AND A HEALTHY SPIRIT, MIND AND BODY
Get Inspired!
Watch "The Walking Revolution", a 30 minute documentary produced by Everybodywalk.org.
www.everybodywalk.org/documentary
Walking Clubs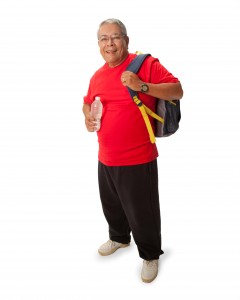 Lombard Park District Walking Club
Meets Mondays and Wednesdays at Sunset Knoll Recreation Center from 6-7 pm.
www.lombardparks.org
Humana Resource Center
This group meets at 8:30 am at the Four Seasons Park
(Main St and 16th) in Lombard on Mondays and Wednesdays.
Indoor Walking

Yorktown Center
The doors open at 6:30am everyday for indoor walking.
Use entrance #5 by Egg Harbor Café.
Willowbrook High School
The indoor track is open every school day from 5:45-7:00am,
the school is located at 1250 S Ardmore, Villa Park.
Walking Trails
Find activities with this group and others at www.meetup.com
Plan Your Own Walk
Visit mapmywalk.com for walking trail maps and distances.
Use the walkjogrun.net website link as a way of planning walks to achieve desired
distance from home to local parks and other destinations.