COMING SOON: NEW WATER FITNESS SESSIONS!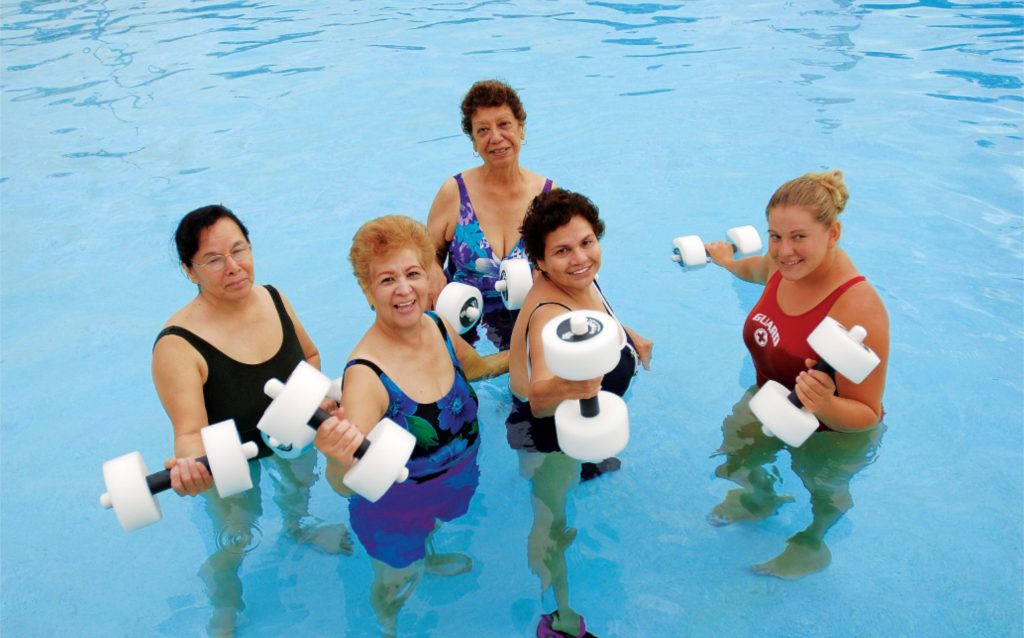 Water Exercise: Encouraging Good Health, Fostering Connection
Open to swimmers and non-swimmers, this class is easy on the entire body, without painful side effects that other sports can inflict. The water's buoyancy makes this an excellent therapy program. We will offer sessions taught by a YMCA instructor/certified lifeguard at the indoor pool at Lexington Square, 555 Foxworth Blvd in Lombard (near Finley Rd and 22nd St.)
Sunshine Program (Click here for Sunshine flyer revised 2018) YMCA staff and volunteers make weekday phone calls to those who are home-bound or living alone in Lombard, Villa Park, or Oakbrook Terrace. This program is designed to bring a little friendly conversation into each person's day and to confirm that each person is well and needs no assistance. If help is needed, the YMCA can initiate the proper action. If you, or someone you know, would benefit from this program, please call us. Persons wishing to participate as a volunteer Sunshine Caller should also contact the YMCA.