News and Events
Y's Kids Registration Is Open For Fall! Call Today to Reserve Your Spot Before They Fill Up!
NEW - Kindergarten Plus for Ardmore families with a morning Kindergarten student, click here.
Tri-Town Golf Classic, Friday, June 20
What a great day for the 17th Annual Tri-Town Golf Classic at the Sugar Creek Golf Course in Villa Park!
Helga Wilk presents Joelyn Kott with the Steve Wilk Memorial Trophy, Kim Angland displays her golfing awards, the golf team from platinum sponsor Creata is pictured at the bottom. Our winning team of the day was Caray Piper, Dr Jim Blanche, Ted Stec and Chuck Hoffman.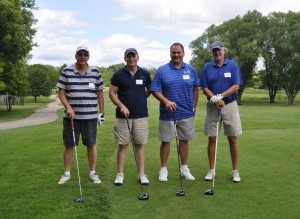 Save the Date for these events in 2014:
Lights on After School
Coming in October
Every Wednesday, free Walking Club
Walk with the Y every Wednesday at Four Seasons Park located at 16th St and Main St in Lombard at noon. We will walk around the track for 30 minutes, weather permitting.-click on the Healthy Living tab above for more information.