FOR COMMUNITY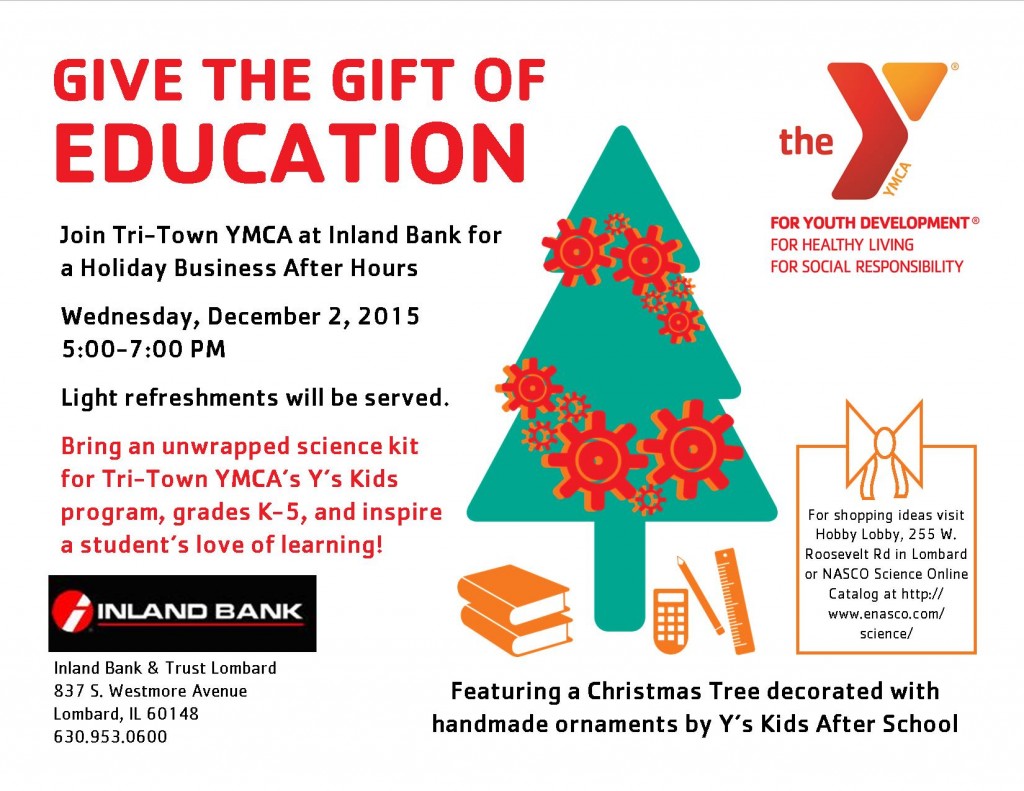 In the News:
Tri-Town YMCA & Dairy Queen Bring Annual Christmas Tree Lot Fundraiser Back To Main St.!
Lombard, IL — Tri-Town YMCA is excited to be back on Main St. in Lombard this year for their annual Christmas tree lot featuring Scotch Pines, Douglas Firs, and Fraser Firs from Michigan as well as festive holiday wreathes. Karyn Kanthack, owner of the Dairy Queen located at 205 S. Main St. at the corner of Main & Maple was pleased to host the annual event as her family has been long time Y supporters.
The tree lot will open Saturday, December 5th and run until all trees are sold with the last possible date of sales Sunday, December 20th. Wednesday through Friday hours are 2:00pm-8:00pm, and weekends the lot will be open 11:30am-5:30pm.
Each tree purchased from Tri-Town YMCA includes a donation that promotes educational opportunities to children in the Y after school programs. Over the past two years, Tri-Town YMCA has made educational enrichment a focal-point of its youth programs by adding STEM (science, technology, engineering and math) curriculum as well as participating in the Y's pilot program After School Readers.
Community members not interested in a live tree can still give the gift of learning this holiday season thanks to Inland Bank & Trust's Lori Murray, Vice President of Branch Sales & Customer Service, & Georgia Tsimiligras, Branch Manager. Inland Bank & Trust Lombard, located at 837 S. Westmore Avenue, is hosting a donation drive for educational science kits to be used in the Y's after school programs. The drive will kick off at the bank's Holiday Business After Hours on Wednesday, December 2nd from 5-7pm. Be sure to view the Christmas tree decorated with handmade ornaments by the Y's Kids After School program during the event. Businesses or individuals interested in purchasing a science kit for the Y are encouraged to visit NASCO Science Online Catalog at www.enasco.com/science or visit local hobby stores.
About the Y
The Y is one of the nation's leading nonprofits strengthening communities through youth development, healthy living and social responsibility. Across the U.S., 2,687 Ys engage 21 million men, women and children – regardless of age, income or background – to nurture the potential of children and teens, improve the nation's health and well-being, and provide opportunities to give back and support neighbors. Anchored in more than 10,000 communities, the Y has the long-standing relationships and physical presence not just to promise, but to deliver, lasting personal and social change.