Healthy Kids Day 2019 a Huge Success! 
Healthy Kids Day was awesome! Thanks to our sponsors Yorktown Center, Med Express, Pinstripes, Smile More Dental and Chiro One, to all the wonderful families who stopped by and to our Tri-Town staff members who spent the day making sure Healthy Kids Day was great from beginning to end! The day-long event was full of summer fun and provided ways to keep those no-school days exciting and active! And a special thanks to all-time fav Curious George who was on hand making memories with his many fans!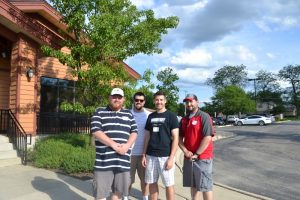 We Are Getting Ready to Tee Off!  Pencil in June 21st for the 22nd Tri-Town Classic!  Golfers or Sponsors, click below:
Camp Registration Now Available with Greater Per Day Flexibility!
Need full weeks of summer camp? We've got you covered! Are your summer needs just a day or two a week? We've got that covered, too!
Check out our new daily camp registration! Register by the week or the day. To secure a spot in summer camp, a $10 nonrefundable deposit is charged per week of camp. The $10 fee is applied toward your camp registration costs.
2019 Pricing Structure Calvary Summer Camp

June 3-August 16

 
AM
Camp
PM
AM & PM
1 day
$8
$35
$8
$16
2 days
$16
$70
$16
$32
3 days
$18
$90
$18
$36
4 days
$24
$120
$24
$48
5 days
$28
$130
$28
$56
2019 Pricing Structure North School Summer Camp

June 3-August 2

1 day
$27
2 days
$54
3 days
$63
4 days
$84
5 days
$95
We can promise lots of friends and even more adventures like water parks, nature hikes, fantastic field trips, and more! What we can't promise is availability! Sign up before it's too late:  click "Register" on the left. Click below and check out the details of our Lombard and Villa Park camps:
Tri-Town Is Spreading Sunshine to Local Seniors! We'd Love for You to Join Us!
As part of our Sunshine program, Tri-Town YMCA volunteers check in on local seniors and spend a few minutes on the phone with them, making sure all is a-ok!  Hearing a friendly voice means so much! If you would like to volunteer once a week or more using your landline or cell phone, OR if you have someone living in Lombard, Villa Park or Oakbrook Terrace you would like to add to our call list, please contact the office at 630 629 9622 or email volunteer@tritownymca.org. Thank you so much!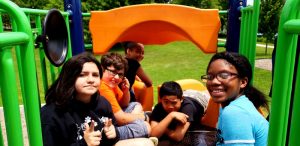 Check out our Team Inspire, which takes middle schoolers on a path to success!
Tri-Town YMCA: For A Better Us
For over 160 years the Y, a leading community-based organization, has adapted and changed as society changed, uniting "us" in over 10,000 communities across the nation. We now serve more than 22 million people annually.And, for the last 51 years, Tri-Town YMCA has strengthened the communities of Lombard, Villa Park and Oakbrook Terrace. We provide safe, enriching before- and after-school programs in nine area schools. . .we teach crazy good senior water fitness sessions. . . and we offer great resources that bring us together. Tri-Town is here…For a Better Us!