CREATING YOUR LEGACY
Endowments/Planned Giving

---
Would you like to honor a friend or a loved one?  Would you like your family name to live on in perpetuity?  Would you like to give more but feel unsure about future needs?  YMCA Endowment Funds are a gift to create an everlasting family legacy for future generations. A gift through planned giving can be an ideal way to realize your larger charitable objectives.
Such gifts are important to the Y's future because: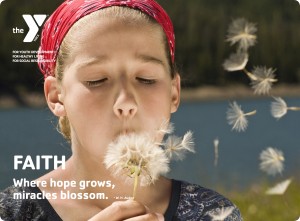 It reflects the concern of people who have felt and seen in their time, the impact of the YMCA on their own lives or the lives of their loved ones.  It is a reminder of the Christian values of the YMCA and the desire of friends to see that the YMCA can continue to influence and serve.
It generates a stable flow of charitable income to secure Y programs for future generations
It protects principal amounts, even during economic fluctuations
Endowment gifts and Planned Giving help to ensure the continued benefit of having a local YMCA.
How Donations are Used
Endowment Funds provide a stable source of income to ensure that the Y continues its mission for future generations.  Proceeds from the principal can be unrestricted in use or designated for a specific purpose.  These funds pay out interest every year, in both good and difficult times.  YMCA Endowment investments are carefully managed by professional investment advisors under the direction of the Board of Directors and an Endowment Committee staffed by both board members and community participants.
Endowments Are Used To:
Enhance current programs
Provide financial assistance for programs and/or member fees
Begin new programs
Improve or maintain YMCA operations
Opportunities to Give
Every gift makes a difference and is 100% Tax Deductible. Those interested in giving or looking for additional information should contact Sarah O'Donnell at 630.629.9622.
Named Endowments ($5,000 or more for new)
Establishment of a new endowment begins with a minimum gift of $5,000. Donations of lesser amounts can be added to an existing endowment. Endowment Fund Donors are recognized as members of the Heritage Club.  Unless anonymity is desired, Heritage Club member's names are recognized prominently in publications, the books and records of the YMCA and are permanently acknowledged on the donor wall in the YMCA leaders room.  Current named funds include the following:
Henderson Endowment Fund
Interested Teens, Inc. Fund
Albert Bay Jr. Memorial Fund
Deicke Endowment Fund
Dolores Guse Memorial Fund
Lucille Marino Memorial Fund
Florence and Elmer Mohling  Fund
Louise and Adolph Zuegel Fund
Outright Gifts (any amount)
A direct gift of cash, stocks, appreciated securities or real estate properties may be the most convenient way to contribute.
 Bequests (any amount)
A gift to the YMCA identified in your will allows you to retain all your assets during your lifetime and/or the lifetime of your spouse.
Life Insurance (any amount)
When the added protection of an insurance policy is no longer needed, transferring the policy's ownership or purchasing a policy with the YMCA as beneficiary may be an affordable option.
Charitable Trusts (any amount)
Establish a charitable trust and/or annuity with income or principle designated to the YMCA.
HERITAGE CLUB
The Heritage Society is a special group of friends who believe in the purpose and values of the YMCA. We invite you to consider becoming a member by including the YMCA Endowment Fund in your estate plan or through a gift of $1,000 or more (within a four year period) to the Endowment Fund.  A gift to the Endowment Fund is an investment in the community and the Tri-Town YMCA that supports it.
Tri-Town YMCA expresses a sincere and deep appreciation for members of our Heritage Club.