REGISTER ONLINE
Click the register button below or from our homepage to go to our registration portal. Your user name will be your email address. Registration for all programs are available online. If you have any difficulties registering, please email office@tritownymca.org or call 630-629-9622.

Forgot password: You can retrieve your password by clicking on "forgot your password?" from the registration website below the login information. If your account is locked out due to multiple unsuccessful attempts, please call  the Y office at 630-629-9622 and we will reset it for you.
Instructions for new users: Please create a new login using an email address for your username. Your password should contain at least one uppercase letter, one lowercase let, and one number.
REGISTER BY MAIL OR IN-PERSON 
Please print, complete, and return a registration form with payment to Tri-Town YMCA, located at 105 W. Maple Street, Lombard, IL 60148. Please note, paper registrations are opened as they are received and may take up to five (5) business days to process. Online registration is highly encouraged, especially for popular programs such as before/after school care and summer camp.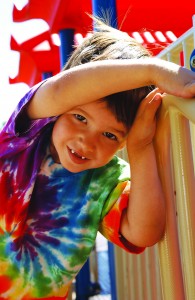 Swimming & Sunscreen Application Authorization Form (Camp & School Day Off Only)
PROGRAM GUIDELINES & PROCEDURES
In an effort to provide a safe and welcoming environment for all, Tri-Town YMCA has developed general registration and participation policies. Should you have any questions about these policies, you may call 630.629.9622 or email us office@tritownymca.org.