THE Y INVESTS IN YOU
EMPLOYMENT OPPORTUNITIES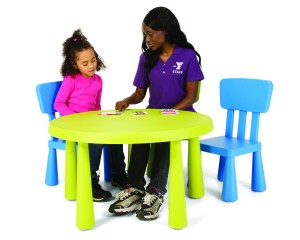 Click Here To Download An Employment Application
Lifeguard/Water Fitness Instructor
Have fun in the pool teaching water fitness to adults! Pool location is at Lexington Square Retirement Center, and classes are held two mornings a week, currently on Mondays and Thursdays.
Starting Salary at $13; approximately six hours a week.
EDUCATION, EXPERIENCE AND SKILLS
Lifeguard certification, CPR and First Aid training required.
Coursework in education, recreational sports or social work preferred.
Group management, problem-solving and conflict resolution skills.
Applicants must be able to pass federal and state criminal background check.
Three references will be reviewed for each applicant
Please apply by submitting a resume to
operations

@tritownymca.org

.

Part Time Y's Kids Staff
The YMCA is looking for enthusiastic people who are interested in becoming substitute Y's Kids Staff for its after-school programs. Hours for the Before School program start at 7 AM and continue until the school day begins.  Hours for the After School program are from the end of the school day until 6 PM.  Assignments will be at school sites in Lombard and Villa Park.  The number of hours per week will vary on the basis of need.

Qualifications:
Must be at least 18 years of age
Must have an interest and enthusiasm in working with children, as demonstrated by college coursework or experience (volunteer or work experience)
Complete a background check
Must be flexible in regard to availability
The Y Invests In You
The Y is dedicated to helping you reach your professional goals because we want you to
feel valued in your work and confident in your potential.
• Ongoing training and development
• Employee resource groups
• Job enrichment opportunities
The Tri-Town YMCA Offers:
Competitive salaries
Access to a local Y fitness center
Tax Deferred savings plan allows you to save tax deferred from the first day of employment.
Employee Assistance Program (EAP) includes: counseling service, child & elder care referrals, financial & legal advice, etc.
Tri-Town will provide for background check, fingerprinting, CPR/First Aid/AED training, exams, as required.
 Please call the Tri-Town YMCA, (630)629-9622 or email us at info@tritownymca.org, if you are interested in joining our team.