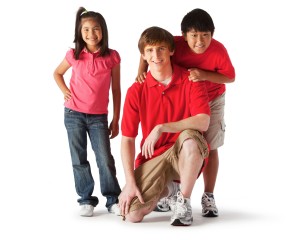 NURTURING THEIR POTENTIAL
Since 1985, the Tri-Town YMCA has been offering Y's Kids Programs, a safe before and after school alternative, for children to attend, while their parents are at work or continuing their education. Our programs are available Monday – Friday, during the school year, to children who attend School Districts 44 and 45.
Our Quality Indicators
All programs are held in a safe environment and offer an age-appropriate, balanced selection of activities.
All children participate in group activities as well as engage in self-guided pursuits.
All staff under go a formal background check.
All staff are trained to work with children and to deliver the program curriculum in a fun, caring atmosphere
All staff are trained in CPR and First Aid.
A healthy snack is provided each day.
Our program engages children in at least 30 minutes of physical activity per day that promotes bone and muscle strengthening.
Digital device use is limited to homework or programs that actively engage children in physical activity.
2017-2018 Before School Enrichment Program-
(7 A.M. to start of school)


Child's School
Before School Enrichment Program
44/Hammerschmidt
On-Site
44/Manor Hill
On-Site
44/Pleasant Lane
On-Site
45/Westmore
On-Site
2017-2018 After School Enrichment Program-
(End of school to 6 p.m.*)

*Late charge after 6 p.m.

Child's School
After School Enrichment Program
45/Ardmore
On-Site
44/Hammerschmidt
On-Site
44/Madison
On-Site
44/Manor Hill
On-Site
45/North (NEW! Click for info)
On-Site
44/Park View
On-Site
44/Pleasant Lane
On-Site
45/Schafer
On-Site
45/Westmore
On-Site
Program Pricing
Payments are scheduled the Sunday before the week of attendance. The program takes place Monday-Friday on all regular attendance days, early release days and half-days.  Pricing includes payment for the early release and half-days.   Full days off and holiday breaks (Thanksgiving, Winter, and Spring breaks) are not included and require separate registration.   Programs on Days Off and Breaks are held at the Manor Hill location only and are open to program participants from any of our sites.  The same is true for Snow Days.
Fee adjustments are not made for absences or personal vacations.
Payments can be made by automatic credit/debit card charge or automatic debit of a bank account.  Payments can also be made on account online.   The weekly fee is not deducted during the three school breaks (Thanksgiving, Winter, and Spring).  Payments cannot be made at the school sites.
School District 44 Programs
Program Hours
Weekly Fees
After School Monday-Friday
3:15PM-6:00PM
$82
Includes Early Release Days: 9/14,

10/31, 12/6, 1/31, 3/8, 4/11, 5/8 and

5/18 Half Day (pack lunch for child)

1:15 – 6:00 PM
Included
Before School (Hammerschmidt, Manor Hill, & Pleasant Lane only)
7:00AM-8:30AM
$50
School District 45 Programs
Program Hours
Weekly Fees
After School Monday-Friday

except on Wednesdays

2:40PM-6:00PM

1:40PM-6:00PM

$87
Before School (Westmore only)
7:00AM-8:00AM
$40
Registration
A $35 per child registration fee is required. Registration fees are non-refundable if you cancel from the program. If you drop from the program and decide to rejoin, you will pay an additional registration fee.
Program Full?
If you are interested in registering your child for a program that is full,  click on the following Interest in Full or Future Program Please complete the form and return to  info@tritownymca.org.
School's Day Out Camp
All Institute Day/Holiday programs are held at Tri-Town YMCA 1464 S. Main St. Door #7, Lombard. A minimum number of participants are needed to run the program. Advanced registration is required.  Refunds will only be given for medical reasons with documentation from a physician or for Y cancellation due to low attendance.
Full Day Program Hours: 7:00 AM – 6:00PM   *Please send a lunch with your child!
District 44 Days Off Program 

(Hammerschmidt, Madison, Manor Hill, Park View, Pleasant Lane)

(2017-2018)

District 45 Days Off Program

(Ardmore, North, Schafer, Westmore)

(2017-2018)

April 14, 2017

May 26, 2017

Note:  Tri-Town Y will be closed on Memorial Day (May 29, 2017)

 April 14, 2017

April 17, 2017

Note:  Tri-Town Y will be closed on Memorial Day (May 29, 2017)

October 6, 2017

October 9, 2017

November 20, 21, 22 (Thanksgiving Break)

Note:  Tri-Town Y will be closed on November 23 & 24.

December 22, 2017

Note:  Tri-Town Y will be closed on December 25

December 26, 27, 28, 29

October 9, 2017

November 20, 21, 22 (Thanksgiving Break)

Note:  Tri-Town Y will be closed on November 23 & 24 and on December 25.

December 26, 27, 28, 29

January 12, 2018

January 15, 2018

February 16, 2018

February 19, 2018

March 2, 2018

March 26, 27, 28, 29, 30

April 2, 2018

January 8, 2018

January 15, 2018

February 19, 2018

March 2, 2018

March 26,27,28,29,30

April 2, 2018
Snack Menu Sample