MAKING KIDS A PRIORITY
Registration Online:
Click the register button below or from our homepage to go to our registration portal. Registration for all programs are available online. If you have any difficulties registering, please email office@tritownymca.org or call 630-629-9622.

Instructions for new users: Please create a new login using an email address for your username. Your password should contain at least one uppercase letter, one lowercase let and one number.
Forgot password: You can retrieve your password by clicking on "forgot your password?" from the registration website below the login information. If your account is locked out, please call Kelly Hogan at the Y office at 630-629-9622.
Registration By Printable Form. All forms are Microsoft Word documents. Please type in your information, save the document on your desktop, then email it as an attachment to yskids@tritownymca.org.  Completed forms may also be faxed to us at 630-629-4636;  mailed to or dropped off at our offices at 1464 S. Main Street in Lombard.  We are located in Manor Hill Elementary School, Entrance #7.
Registration/Waiver form is required for ALL programs: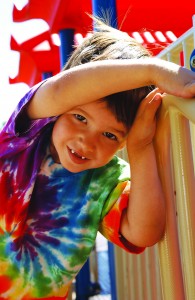 Additional Youth Registration Forms

Financial Assistance Application
It is our goal to serve all regardless of their ability to pay. Reduction of fees is available to those with demonstrated need (subject to program capacity). The YMCA does not discriminate with regard to race, color, religion, gender, national origin, age or physical or mental abilities.
CLICK HERE for our reduction of fees form.
Program Guidelines and Procedures
Program Registration
We will accept class registrations until capacity is reached.  Forms must be filled out completely and waivers must be signed. Check, money order or credit card number must accompany the registration to reserve the spot. Make checks payable to the Tri-Town YMCA.  There is a $15.00 fee for returned checks and declined credit cards.
If you are interested in registering your child for a program that is full, please note that we no longer have an online wait list. Instead, we will have a manual interest list. Please contact Tri-Town YMCA at info@tritownymca.org and be sure to include your child's name and the school you are interested in attending.
Cancellations
The YMCA may need to cancel classes due to severe weather, enrollment levels, etc.  Phone attempts will be made to reach those registered, to inform them of the cancellation. When possible, we will try to determine an alternative class time.
Program Refund Policy
Fees are not refundable unless the Tri-Town YMCA cancels the class or a participant has a medical reason wand provides documentation. Anyone withdrawing, prior to the beginning of the session, will receive a refund, minus a $10.00 service fee. Withdrawal, after the session begins, must be for a medical reason only, and will be pro-rated. A medical statement is needed to receive a refund.