MAKING KIDS A PRIORITY
Registration Online:
Click the register button below or from our homepage to go to our registration portal. Registration for all programs are available online. If you have any difficulties registering, please email office@tritownymca.org or call 630-629-9622.

If you have participated in one of our programs in recent years, you already have an account.   Your user name is your email address.
Forgot password: You can retrieve your password by clicking on "forgot your password?" from the registration website below the login information. If your account is locked out due to multiple unsuccessful attempts, please call  the Y office at 630-629-9622 and we will reset it for you.
Instructions for new users: Please create a new login using an email address for your username. Your password should contain at least one uppercase letter, one lowercase let and one number.
Registration By Printable Form. For forms that are Microsoft Word documents, Please type in your information, save the document on your desktop, then email it as an attachment to yskids@tritownymca.org.  Completed forms may also be faxed to us at 630-629-4636;  mailed to or dropped off at our offices at 105 W. Maple Street in Lombard.  We are located in Calvary Episcopal Church.
Paper registrations take 4-5 days to process.  Due to ongoing online registrations, a program may fill up prior to the processing of a paper enrollment.
Registration/Waiver form is required for ALL programs: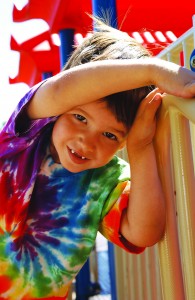 Additional Youth Registration Forms

Direct Debit (Auto Payment) Enrollment Form (choose either credit card or bank debit form for automatic weekly payment)
Financial Assistance Application
It is our goal to serve all regardless of their ability to pay. Financial assistance is made possible thanks to the generosity of our donors, and is available to those with demonstrated need (subject to program capacity and availability of funds). The YMCA does not discriminate with regard to race, color, religion, gender, national origin, age or physical or mental abilities. Complete pages 1 and 2 of the Financial Assistance Scholarship Application, and submit with required documentation to info@tritownymca.org.
Financial Assistance Scholarship Application pg 1, Financial Assistance Scholarship Application P.2
Program Guidelines and Procedures
Program Registration
We will accept class registrations until capacity is reached.  Forms must be filled out completely and waivers must be signed. Check, money order or credit card number must accompany the registration. Make checks payable to the Tri-Town YMCA.  There is a $20.00 fee for returned checks and declined credit cards.
If you are interested in registering your child for a program that is full, please complete and return the interest form to info@tritownymca.org.  CLICK HERE FOR INTEREST FORM.